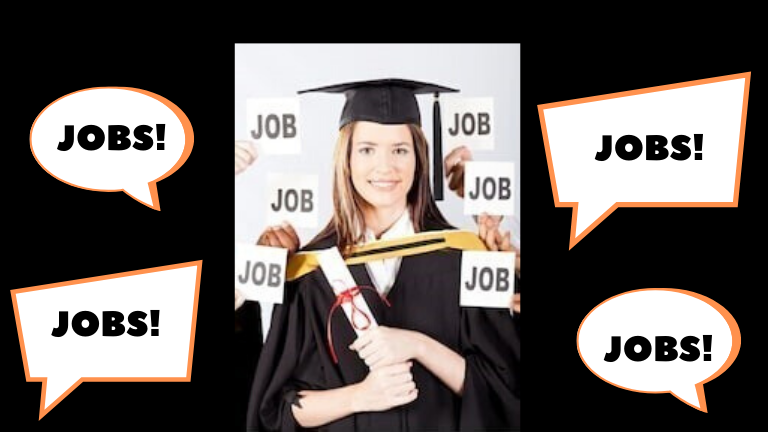 ANNOUNCING THE BEST ENTRY-LEVEL
JOB OPPORTUNITIES FOR RECENT COLLEGE GRADUATES.
Which industries offer the best prospects for recent college graduates seeking management training programs and other entry-level career opportunities?   According to EntryCareers' 2019 survey, here are the industries:
Internet Technology — 26 %
Customer Service — 19 %
Finance/Accounting — 16 %
Sales — 16 %
Business development — 15 %
Health care — 12 %
      1.  Software Engineer
Technology roles are among the top recruited roles for recent college graduates. In 2019, Microsoft, IBM, Google, Amazon, and Oracle are four companies aggressively recruiting software engineers, with starting salaries of $83,000.
      2.  Registered Nurse
Nursing is among the top professions that are likely to experience growth through 2026, with starting salaries of $58,400.
      3.  Sales Representative
In all economies, companies are always in need of skilled representatives to sell products and services. Starting salaries will vary, depending upon the industry.
      4.  Teacher
As more public and private schools modify approaches to education and implement new technologies, there are more opportunities for teachers. Salaries start at $40,000 with opportunities to make extra money tutoring and during a 3-month summer break.
      5.  Accountant
EY, PWC, KPMG, and Deloitte recruit recent college graduates with a bachelor's degree in business, accounting, or finance. Entry-level salaries begin at $48,000.
      6.  Project Manager
Project Managers are skilled in identifying and clearing bottlenecks to ensure efficient and profitable workflows.   Entry-level salaries start at $57,500.
      7.  Administrative Assistant
Administrative assistants are natural organizers and strong communicators, and problem-solvers. This role is an excellent way to get your foot in the door for future management opportunities. Entry-level salaries vary depending upon the industry and responsibilities.
      8.  Account Executive
Account Executives work in a sales capacity to manage existing client relationships and bring in new clients. Entry-level salaries begin at $55,000.
      9.  Financial Analyst
Financial Analysts are hired by banks, insurance and financial services corporations, consulting agencies, and hospitals. Starting salaries are $59,300.
      10.  Account Manager
Account managers collaborate with clients, successfully manage accounts, and create new business opportunities.  Starting salaries begin at $52,900.